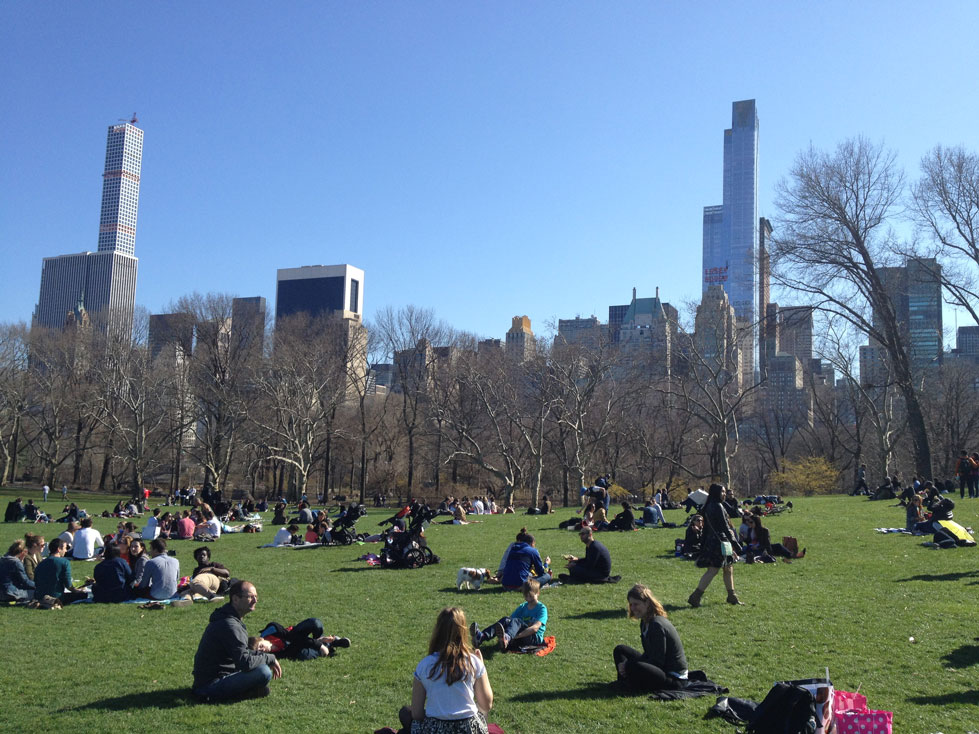 This weekend was the first really nice weekend in NYC in about 6 months. I made the most of it by going outside almost all day on Saturday and Sunday. I ended up walking about 10 miles, and got to hang out at a few of NYC's great parks, including Central Park. I kicked around a ball, meet up with a few friends, and really got to enjoy the outdoors. It was so hot that I even got a sunburn!
Lots of other people had the same idea too, and everywhere was crowded. These increased crowds also drew out a lot of interesting people and of course spurred on lots of spontaneous artistic performances. Everyone was so happy just to be able to go outside and play - and you could see it on their faces.
This winter has been long, cold, and very snowy. Despite being awesome in so many ways - the kind of harsh winter we had this year makes living in NYC much less pleasant. Over the last few months I've been lucky to go on a bunch of trips to warmer climates such as Seattle, The Philippines, and The Bay Area. These trips made the winter much more tolerable - but still it's really nice that spring is finally here. I'm really looking forward to the next 6 months because when the weather is nice there's no place quite like New York.