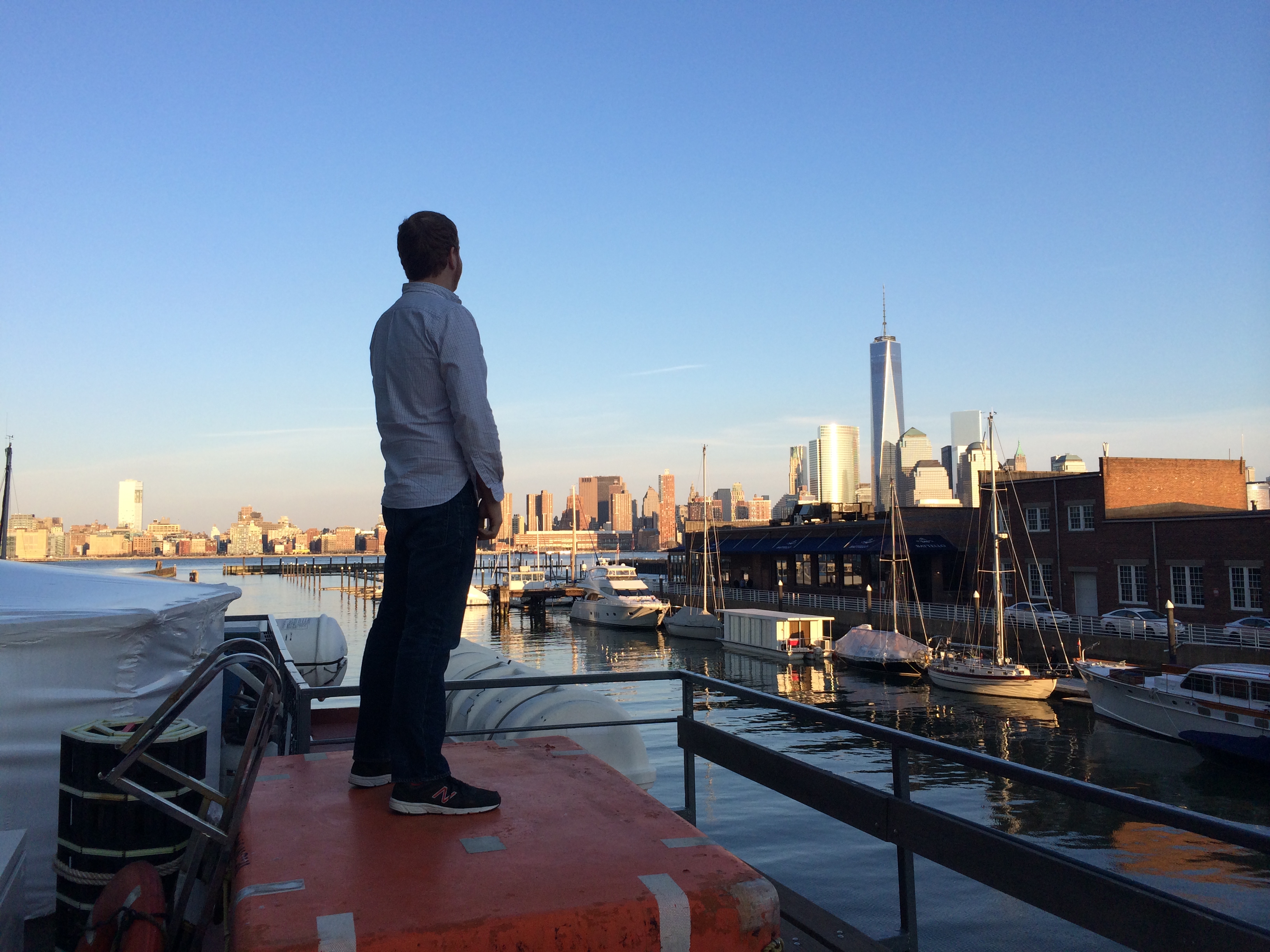 Hi, I'm Andrew. I'm an entrepreneur, software engineer, adventurer, and full-time schemer. Here is my story.
As a young child, I ate dirt, fell all the time, and became a brother (probably the best day of my life).
In elementary school, I spent more time in the principal's office than anyone else in my grade. This was because I couldn't concentrate or sit still, and because some of the teachers and administrators didn't know how to handle children with imaginations.
I spent middle school in a state-coerced zombie-like mode and barely spoke to anyone the whole time. On the plus side, I got straight A's!
In high school, I dyed my hair blue to show team spirit for my school's robotics team! I was the team co-captain, a.k.a. King of the Nerds. I also got into computers and hacked a local bank's website with some friends.
In college, I convinced my school to pay me to live in a sorority house. I ran Greek life on campus as President of the Interfraternity Council and was able to gain the respect of 13 alpha-male fraternity presidents and convince them to work together like never before.
Since graduating from college, I've had many different careers and traveled the world. I consulted for big banks on Wall Street around the time of the crash and hated every minute of it. I worked my way up from volunteer to key staffer on a failed political campaign. I took one of my ideas and turned it into a company that raised millions from venture capitalists. I backpacked around Southeast Asia and fought Muay Thai in Thailand for several months (while also growing out my beard to a Gandalf-esque length).
More recently, I learned how to code and have been working as a software engineer for the past couple years. And for the past year, I've been living on a boat in New York City.
I have TONS of ideas, like to go on all kinds of adventures, and am striving to figure out how to leave the world a better place than I found it.
The ability to transmit ideas, accumulate knowledge, and share collective experiences has been critical to our species' success. In this spirit, I feel obligated to share my thoughts with the world, no matter how small an impact they may make. I think blogging is great a way to capture my journey in real-time and also to influence its direction via serendipity.
Welcome to my blog. I hope you enjoy what I have to share.